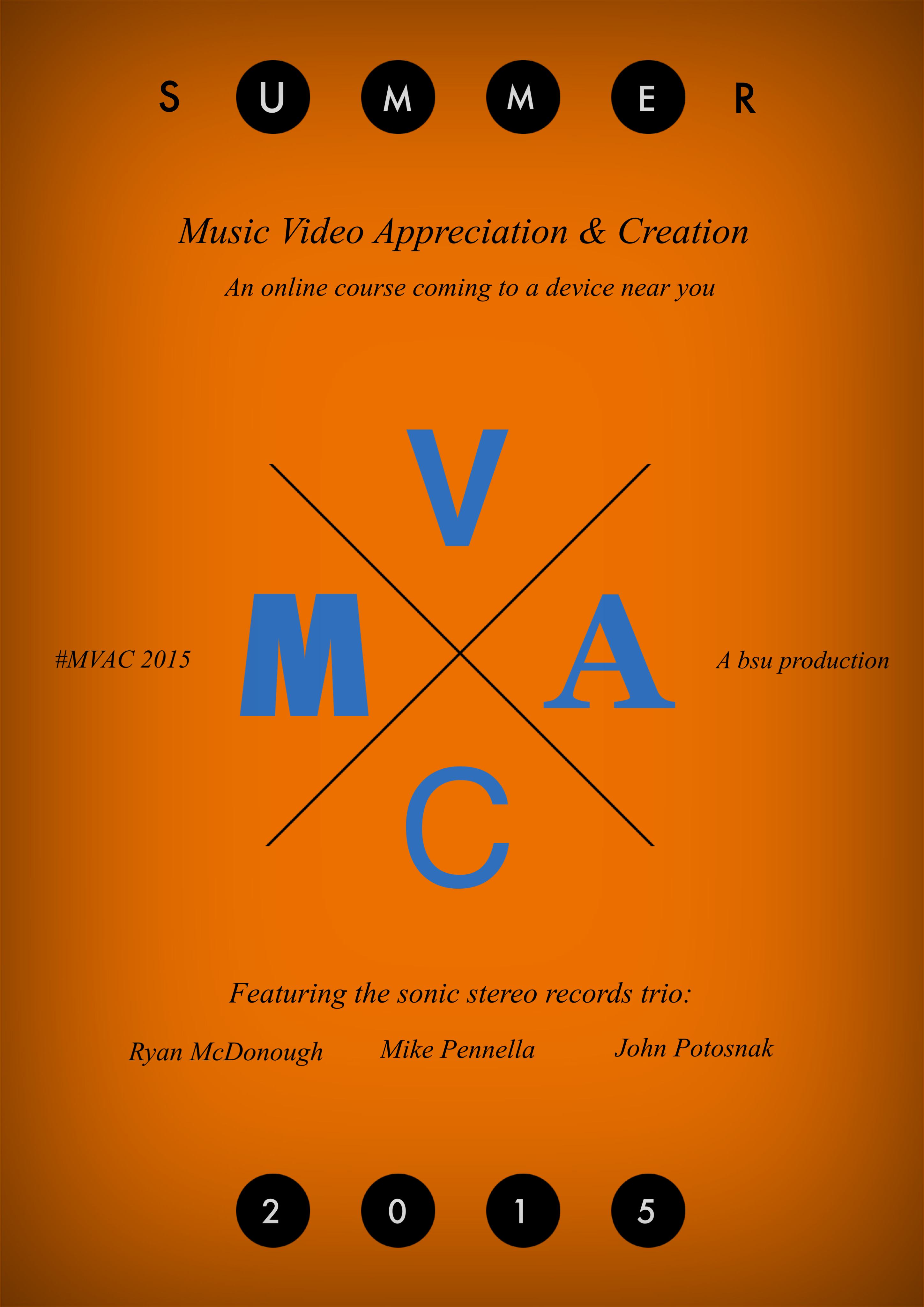 Overview:
The advent of web 2.0 technology has allowed everyone to become content creators. This social media intensive online mini-course (four modules) is about the appreciation and creation of music videos and was team created with John Potosnak and Ryan McDonough.
Work description:
End to end design including: syllabus creation, Google+ community and other social media administration, lesson conceptualization, learner task planning, sample artifact creation, rubric development and LMS implementation
Learner target:
Music video enthusiasts, high-school age and up
Technology employed:
Lesson was initially created in Edmodo, but subsequently ported to Schoology to become an open educational resource. Other social media and web 2.0 applications integrated into course include Flickr, Google+, Jamendo, Learnist, Paper.li, Pearltrees, Pixlr Express, SoundCloud, Twitter, WeVideo, WordPress and YouTube
Theoretical foundations:
With its focus on individual artifact creation and personal expression, the course pedagogy sits firmly in the constructivist camp. But MVAC also reflects connectivist notions about the democratization of knowledge and learning, leveraging a dozen free publicly accessible web 2.0 services.
Related:
Also check out my Storify on social media integration in higher education.