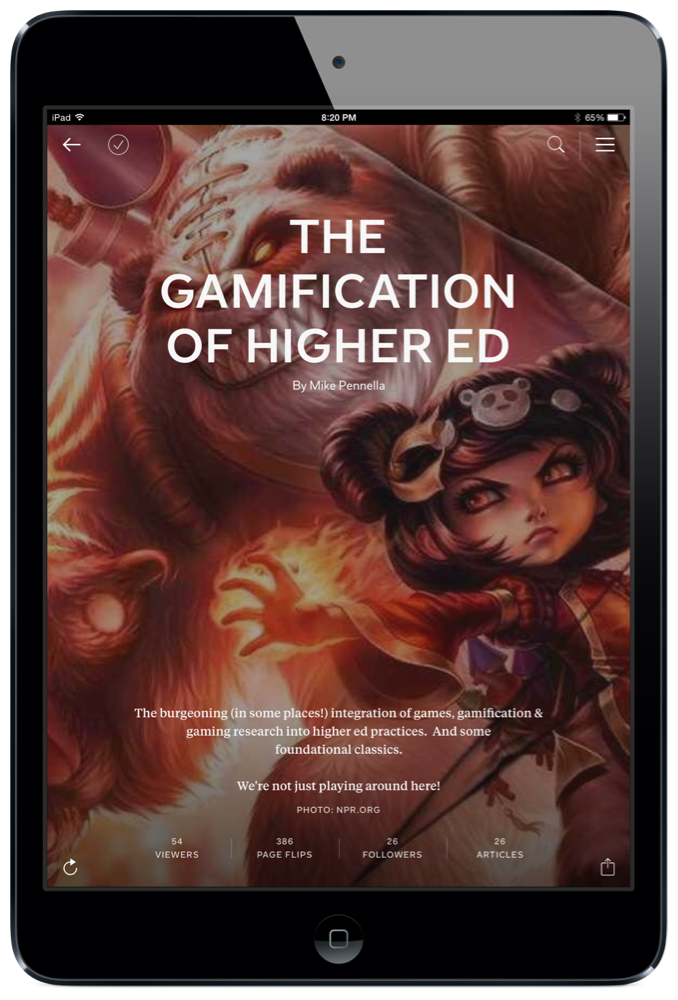 Overview:
While games and gamification are being embraced at lower levels of education as a means to increase student engagement and performance, its use remains limited (and its value debated) in higher ed. My curated e-zine explores some of the pioneering higher ed efforts.
Work description:
Researched and selected articles to include, wrote editorial commentary and selected cover art and disseminated via social media. Also see my static tutorial on how to create a Flipboard e-zine.
Learner target:
Educators and administrators in higher ed
Technology employed:
Flipboard, Google Scholar, Twitter
Theoretical foundations:
See my team created guide to effective content curation created with my favorite wiki app, Hackpad.
Related topics:
Also check out my Storify on quest based learning.